How do I upload supporting documents?
Supporting documents are any documents which are required for our underwriting team to review an application.
The supporting documents section can be found in the sidebar once a case has been converted to a full mortgage application.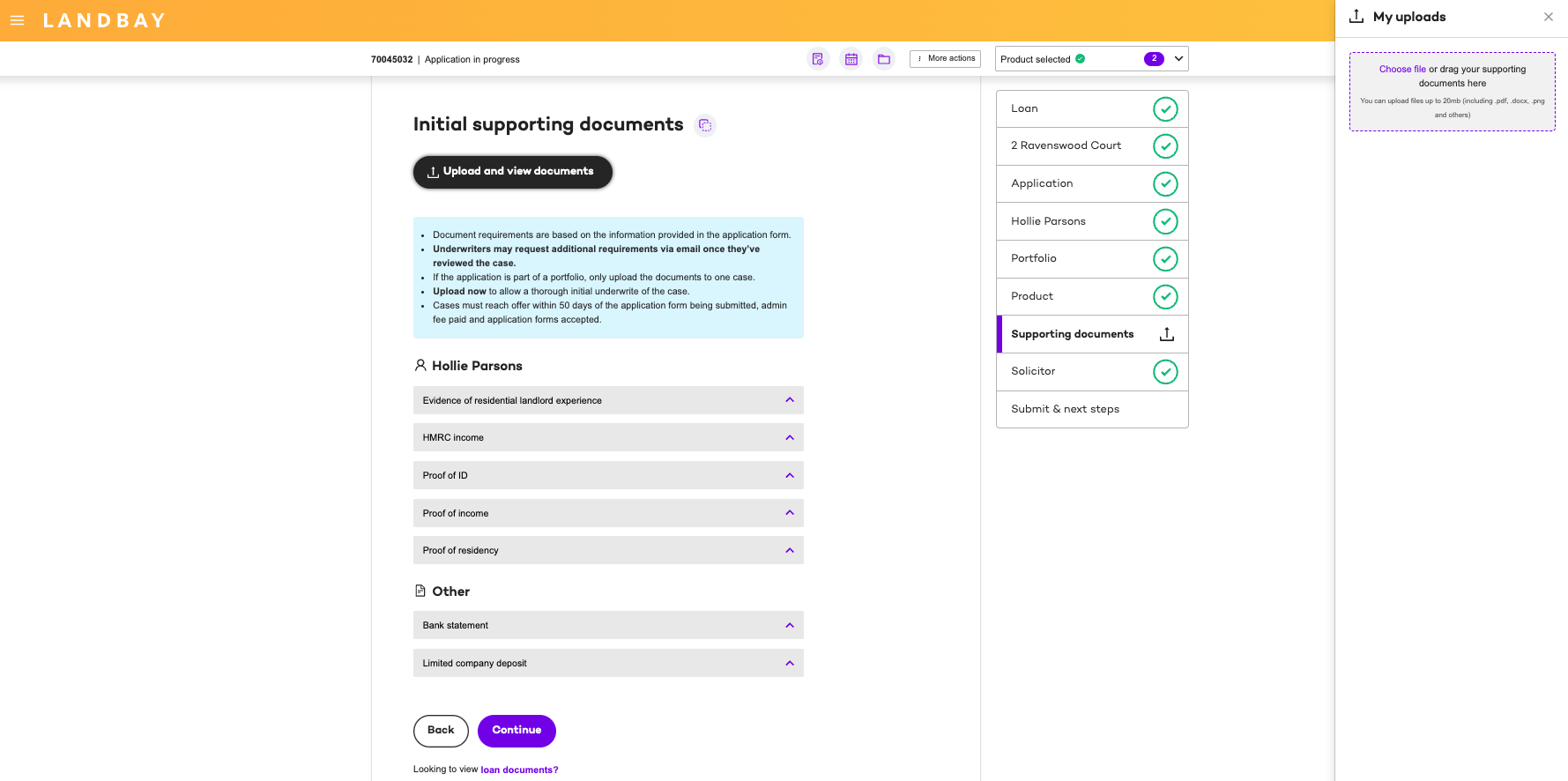 From here you can open the upload documents fly out, drag and drop your supporting documents to the highlighted area, or click and select them. These will then be reviewed by the underwriter when they pick the case up.